Raazi
Cast: Alia Bhatt, Vicky Kaushal
Director: Meghna Gulzar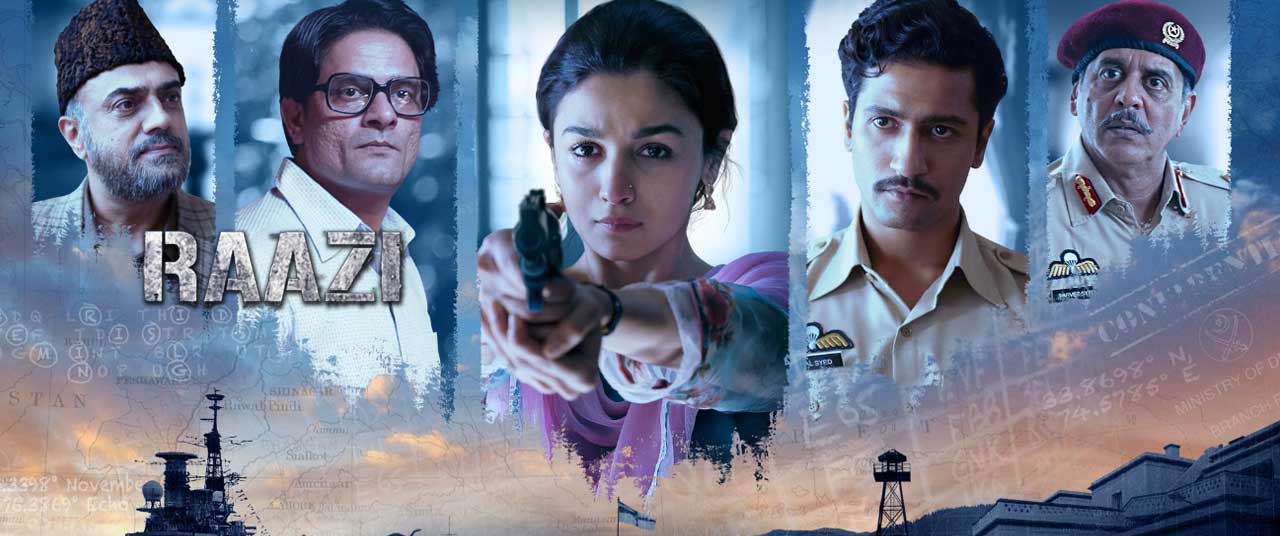 Story: Set against the backdrop of the Indo-Pak war in 1971, an Indian girl marries a Pakistani Army officer to spy for her country. 
A Delhi University girl follows her father's footsteps and decides to become a spy in Pakistan. It's not just the sacrifice of a life full of promises, but also the end of basic securities. Somewhere in the middle of being a vulnerable wife and a trained agent, she is walking the razor's edge. One mistake and her cover is blown. What is even more scary is that she's slowly losing out to her emotions, and it could cost her dearly.
This is 1971. The diplomatic relationship between India and Pakistan is tense because of  Mujibur Rahman's activities in East Pakistan. The two countries are on the brink of a war and information is their most lethal weapon  
Sehmat Khan (Alia Bhatt) is married in a family of high-rank Pakistani army officers. Her assignments include trespassing the uncharted territories and making key information available to the Indian government.
After a couple of initial scenes between Hidayat Khan (Rajit Kapur) and Khalid Mir (Jaideep Ahlawat), in which they document the generalised sentiments in India during that period, the focus shifts to Alia Bhatt, and she soon takes the charge.
Based on Harinder Sikka's book Calling Sehmat, Raazi is an account of the life of Indian agents of that time. Though the focus is on Sehmat, director Meghna Gulzar also ensures that Raazi gives us a peek into the dangerous life other agents of the time led.